Urban metabolism in policy and practice
A global discussion
Programme - Beijing
Our event in Beijing will take place just before the start of the biennial ISIE conference to be held at the Tsinghua University, Beijing, China, from July 7 to 11, 2019. This urban metabolism seminar will take place the day before the conference starts, on Saturday, July 6, 2019, and it is open both to attendees of the ISIE conference and to government officials, academics, and other interested parties. This event will focus on the challenges of solid waste and how an urban metabolism lens can help address these challenges in the city of Beijing.
Registration will be open until June 20, 2019 or until capacity is reached. Spaces are limited so sign up soon. Preference will be given to participants with a demonstrated relevance to the topic. This event is free of charge.
Saturday, July 6, 2019 - Draft Schedule
Arrival & Registration – 8:00
Welcome & Aim of Seminar
Session 1: Understanding solid waste challenges in Beijing
In this session, city officials and planners will provide a background to the solid waste challenges in Beijing.
Session 2: Understanding solid waste from an urban metabolism viewpoint
Local and international academics elaborate on how solid waste can be understood through an urban metabolism lens. This includes case studies that illustrate planning, policy, or monitoring tools.
Lunch break
Session 3: Urban metabolism data platform
Introduction of MultipliCity: an online open source data platform for urban metabolism data. Showcase of how waste flows data, infrastructure, sector data, and legislation can be accessed and uploaded to this platform.
Session 4: Way Forward
Distills the highlights of the day to take to the next event in Brussels. Group discussion about how and where we would like to see this work develop. This session allows for participants to voice current and future project alignments and opportunities.
Closing and dinner – 17:00 – 19:00
Register now - deadline June 20, 2019
Venue
This event will be held at Tsinghua University, Beijing, China. Directions and details will be provided closer to the event.
Organisers
Metabolism of Cities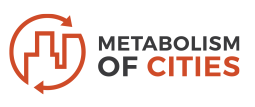 Metabolism of Cities is a global network of collaborators working to systematically improve the sustainability of cities, by creating and sharing urban metabolism knowledge and accelerating its implementation in policy and practice.
Sustainable Urban Systems Section - International Society for Industrial Ecology

The Sustainable Urban Systems Section (SUS Section) of the ISIE aims to engage practitioners and researchers by providing a platform for multidisciplinary systems approaches to understand, plan, build, and manage sustainable, healthy, and resilient cities.
Institute of Urban Environment, Chinese Academy of Sciences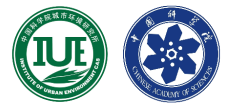 The Institute of Urban Environment (IUE), Chinese Academy of Sciences (CAS) was established on July 4, 2006. IUE is a comprehensive and multi-disciplinary institution engaged in fundamental and applied research on the cutting edge of environmental and resource sciences, as well as the development of high-tech for environmental remediation and waste management, encompassing the impacts of urbanization on ecosystems and social economy, the structures, processes, functions and patterns of urban ecosystems, the relationship between urban environmental quality and ecosystem/human health, and innovative integration of technologies and instruments for the control and remediation of water, soil, air, and solid waste pollution.  
Website (Chinese version) Website (English version)
If you have any questions, please contact us at seminarseries@metabolismofcities.org